See on Scoop.it – Good Things From Italy – Le Cose Buone d'Italia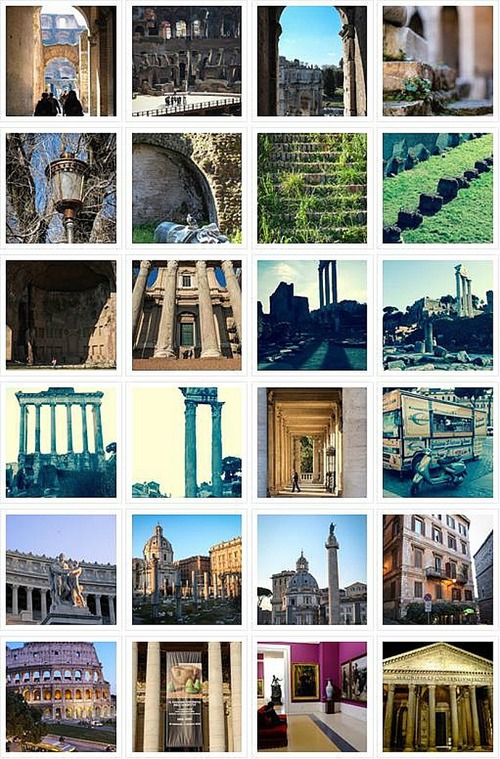 Rome is a city of contrasts – a good recipe for photography. Travel to Rome to admire the old Roman temples and museums full with art of classic master painters and sculptors. Find a hotel in Rome in a quiet neighborhood and explore the small restaurants and cafes. From ancient Rome to modern art, there is something for everyone. But whatever you do do not leave your camera home. I was easily running out of two batteries – every day!
Third time in Rome and I feel I have just barely started to see all the attractions. There are so many museums, churches and art galleries that only living in Rome would allow you to see everything.
when to go
Spring and autumn are best. With cheap flights from Europe, lower priced hotels, and restaurants that still have an available table these are the best times to go. Hotels and hostels become more expensive in summer. While the Italians leave the city but throngs of tourists come to visit the 'Eternal City'. Check the weather, buy some plane tickets and pack the bags.
attractions in Rome
The Colosseum is the most famous landmark, but it pales in comparison to the Forum Romanum. Together with Villa Borghese, the Vatican museum, Museo Capitollini and the Pantheon they are a good start for ancient Rome. If you are more attracted to painting and sculptures (and less by the history of an empire that once called the Meditarenean 'mare nostrum') you should add the National Gallery of Modern Art and maybe visit the Vatican museum a second time. Shopping and people watching can be gloriously done around the Spanish steps and Fontana di Trevi.
Full article
See on andreinicoara.com